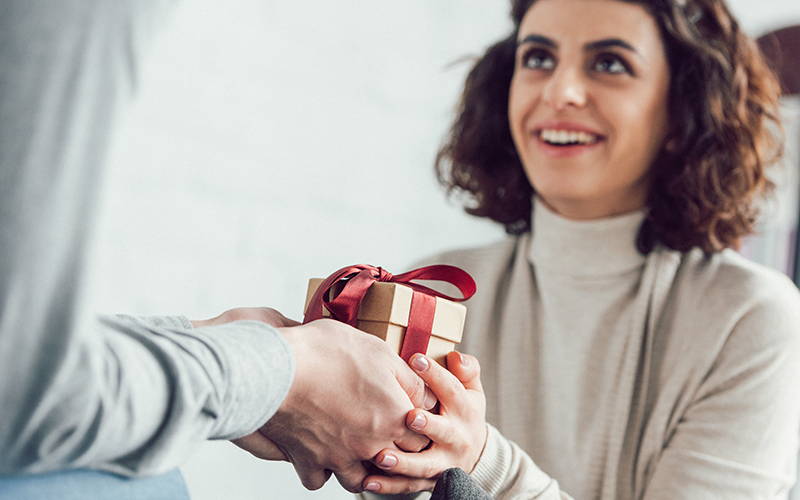 "As the saying goes, "happy wife, happy life." Only real men can appreciate the way their wife completes them and fills their lives with joy. As you navigate this journey together, we give you the best ideas to show your wife she is "The One" forever."
Marriage is a beautiful institution, and we are sure the memory of the moment when they pronounced you Man and Wife is still fresh as if it happened only yesterday.
Can you imagine what your life be like without your wife?
Your marriage provides you with love, support, and companionship. A wife enhances your life experiences by bringing new ideas, sharing activities, and adventures. Even when you are not noticing, your wife is nurturing your relationship and providing meaning to your life.
As husband and wife, the key to a happy married life is accepting each other as two separate individuals wholeheartedly. If you can respect the fact that you are entitled to function as two individual "whole" people with a unique perception of your own realities, you can explore each other's worlds, and help validate each other's experiences – while appreciating the contribution made by your partner.

You may be saying "I love you" to each other every single day. But as you move on in life and its numerous responsibilities catch up with you like kids and jobs; it's easy to lose sight of the reason that brought you both together in the first place.

While you adore your wife for the uniqueness and refreshing perspective she brings to your life as a couple, there are more ways than one to show she is "the special someone" – a soul mate you value the most in your life.
This wife appreciation day, we bring you the top 10 ideas to help you say "I love you" in a special way.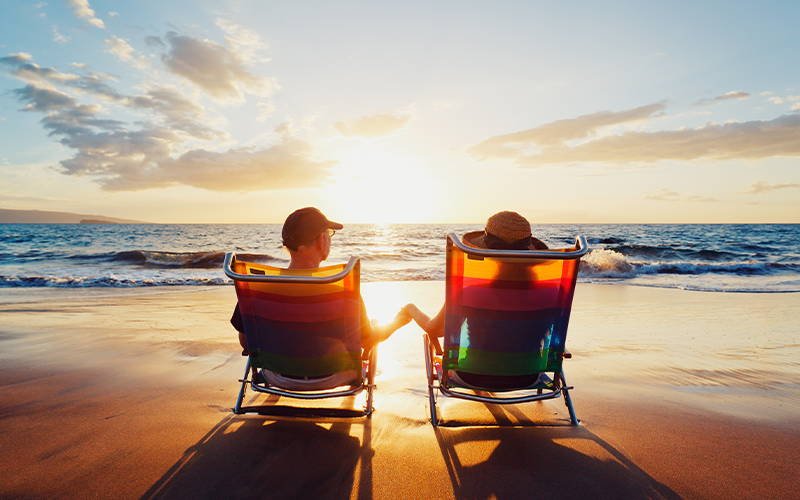 It doesn't need to be an elaborate travel plan to an exotic destination. You can sweep her off her feet by planning a simple hiking trip in the woods. A day dedicated to each other. Remember to carry a picnic along and at least plan the basics. A simple and effective way to shut down the external world (reading the internet) and go out to enjoy and appreciate each other's company.
No one can go wrong with jewelry as a wife appreciation day gift!
For example - check out this exciting range of pendants available at The Carat Lab. What's more, they are also available at a 15% discount, giving you a chance to buy her the best diamond pendant she would cherish for a long time. There is more; you could participate in a $100 giveaway!
3. Let Her Put Her Feet Up
Trust us when we say, that giving her a break from her hectic routine makes for a great wife appreciation day gift. Let her choose what she wants to do with her free time; take over the chores, pick up and drop kids off or make dinner.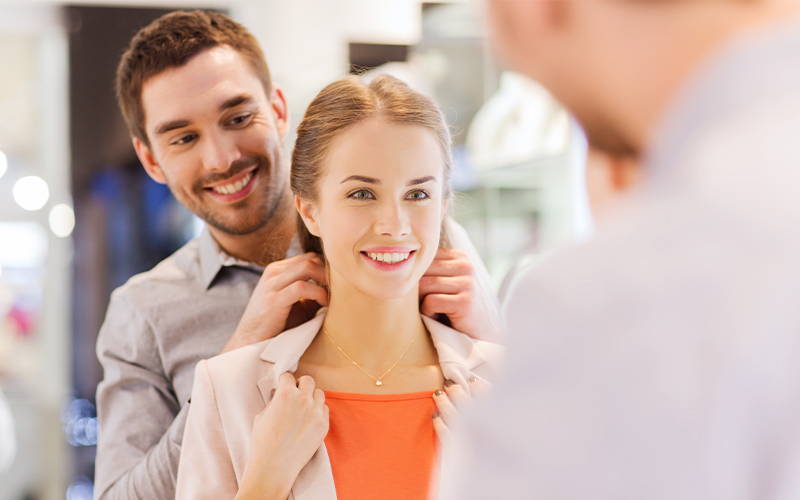 Tell her to relax and swipe through her favorite jewelry catalog. As you serve her breakfast in bed, gift her small jewelry - a ring or a pendant, and see her eyes reflect the shimmer of the diamonds!
4. Take Her Out for a Dinner Date
A few years and a couple of kids into marriage, going out on a date is the last thing on the minds of hassled parents. But remember that you were man and wife before the kids came into the picture. You both deserve to take a break and revel in each other's company.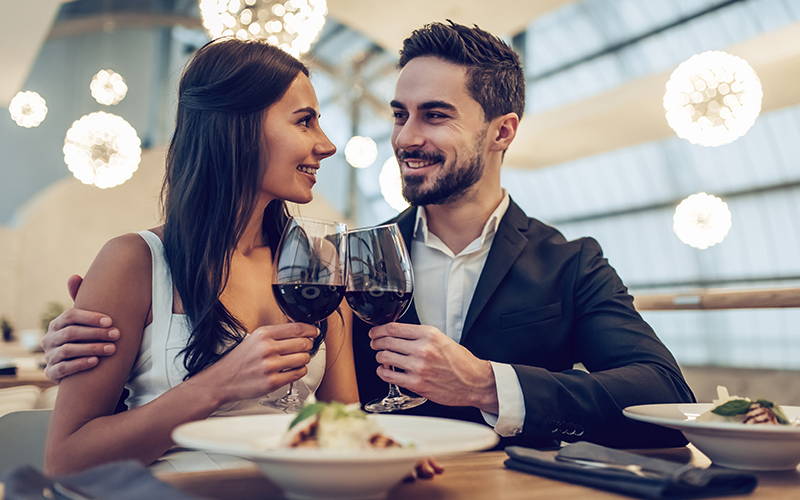 Make a reservation at a restaurant she loves, dress up, and go out! Want to sweep her off her feet? Hide a dainty diamond pendant in her dessert and watch her expression as she is pleasantly surprised.
As your marriage progresses, you may feel jaded and bored of coming home to the same old routine (read partner). The best way to show you appreciate and value your wife is by renewing the same vows that helped you bond in the first place.
A milestone ring to stack up is also a great idea – it will remind her of your thoughtfulness every day.
6. Sit Down for a Quiet Movie Night Together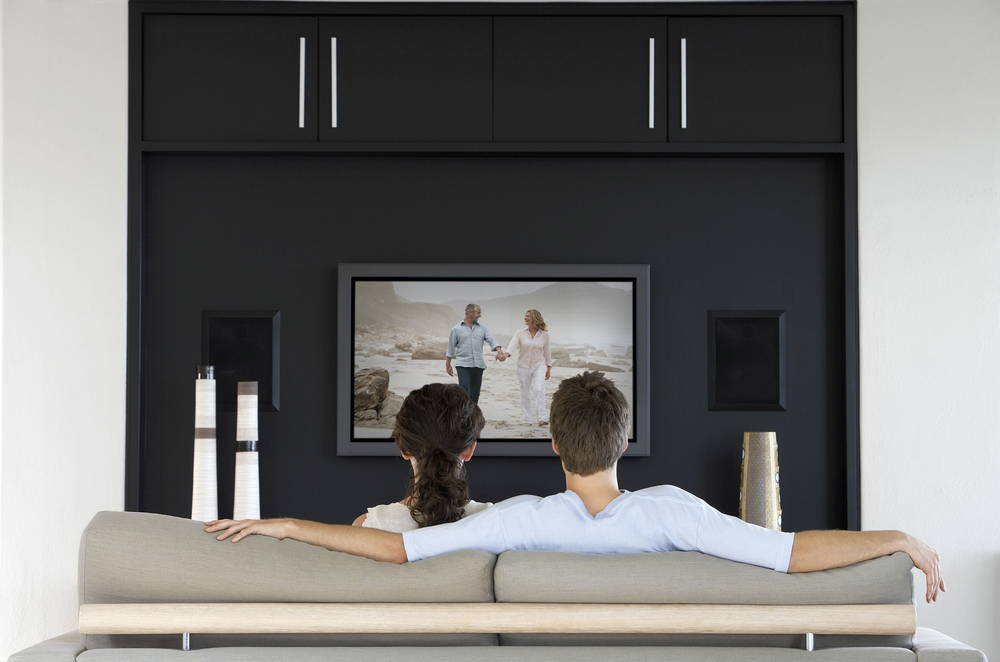 Spending quality time with each other is a great wife appreciation gift. Plan a movie night together, this is probably the only time before the holiday season of hectic Christmas preparations and parties and planning will take over the calendar. Switch off your phones, make popcorn, and watch your favorite rom-com together.
Bring back the old memories and give your relationship a new lease of life!
7. Sign up for a Couple's Class
Book a couple-massage or a couple's yoga session. It is proven that by doing certain activities together, couples can strengthen their bond and understand each other better. Doing fun things like taking up salsa could add just the right spark for rekindling the relationship. The bonus of keeping yourself fit only makes it a sweeter deal.
Or give her a chance to go back to what she loves doing the most.
Everyone has some hobby that may have taken a backseat with the demands of career or family. This wife appreciation day, gift your wife a chance to get back to what she loved doing the most. If she had an art studio - gift her a little corner in the house with her favorite paints and canvases, let her know that you appreciate how she put her interests aside to nurture a family and your relationship, and you would support her in pursuing her talents.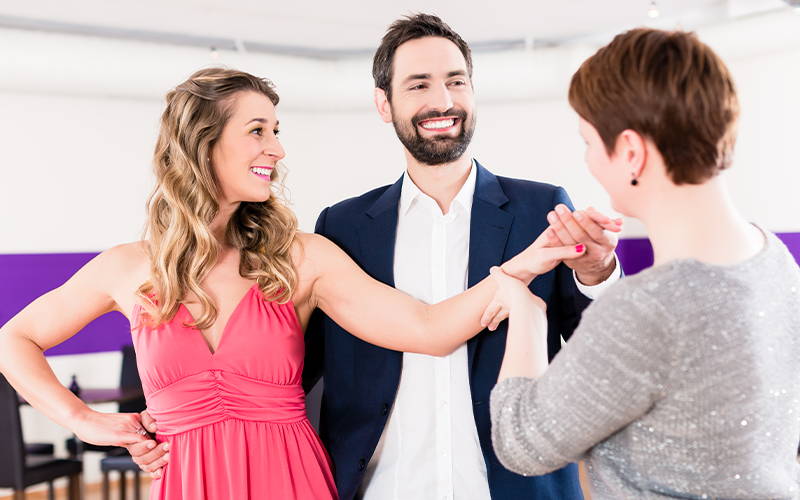 You may be texting each other every hour.
But here is a chance to woo her the old fashioned way.
Pick up a pen and paper and write what you feel about her.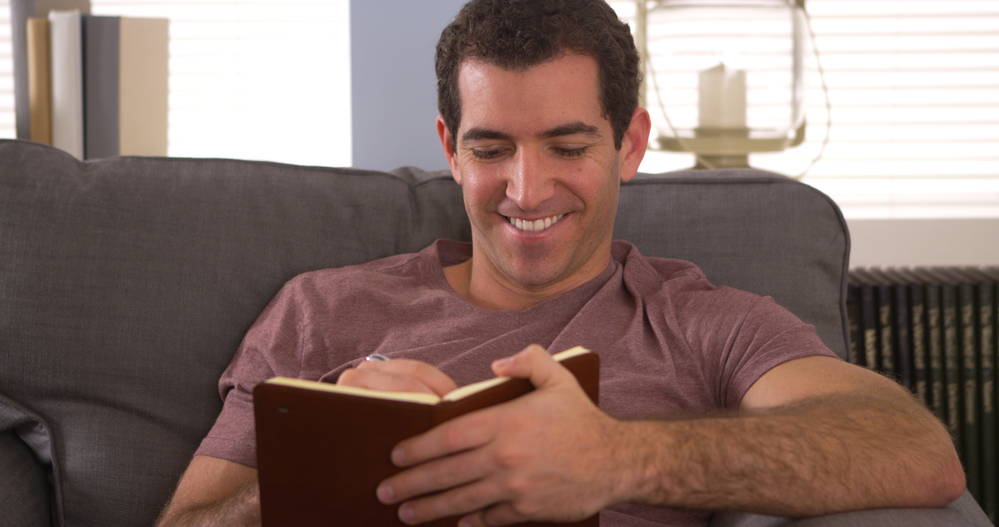 You need not be a poet or a writer, an honest "10 things I love about you" could be a great start. Remember to keep it simple and sincere. No funny jokes please, she may not appreciate you telling her that you love the way she yells at your son for not finishing his vegetables at dinner!
Instead, tell her how you appreciate her taking care of everyone's health needs and cooks delicious meals.
Buy a bouquet of roses, ask her if she would give you the pleasure of her company. Take her out, buy her a dress, or tell her to pick anything of her choice. Give her the option to choose a piece of jewelry like a diamond pendant, a pair of earrings, or a ring.
Today's woman would love to be asked about her choice, and when you give her the option, she would appreciate that you value and respect her decisions. Let her pick the jewelry she desires from the comfort of your home!
The best wife appreciation day gift is your presence. It may sound cliche, but if your wife feels she can count on your presence, rest assured that your marriage will thrive. Gifting is an ideal way to show you care, but nurturing a relationship with love, patience, understanding, respect, and your presence are some of the most valuable gifts a man can give his wife.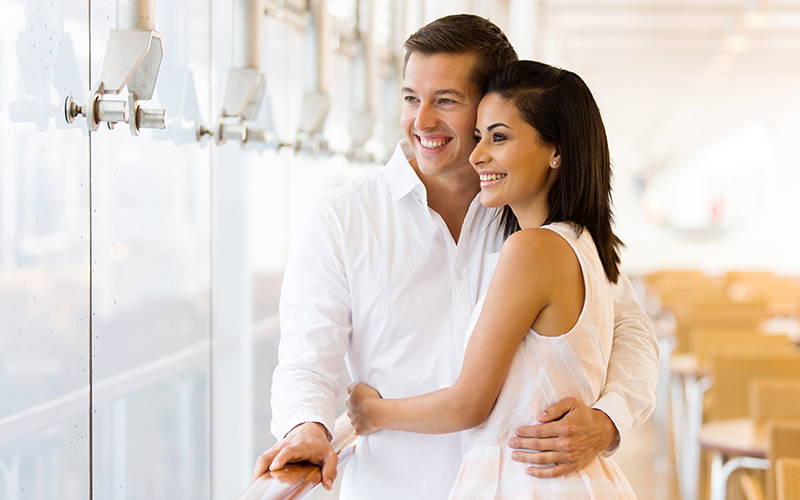 Remember to have fun all the way!
To build a lasting relationship, turning small occasions into special moments help create balance in your love life and marital bliss. Want to guess which couples last longer in their marriage? Look out for the ones who know how to take average days and convert them into a celebration of a lifetime!